Everything changes, nothing stays the same and the same happens when we talk about home renovation, what it was popular yesterday is not popular today, people look for variety, change, light etc.  Here I will be presenting what I consider the hottest five trends in home renovation.  Let's start …
 1. Open Kitchen Shelves
Years ago the kitchen was a small room in the back of the house where meals were cooked and dirty dishes were washed.  Today the kitchen is the main focal point of the home, it is the place where the whole family gets together at the beginning of the day or after a long work day.  A kitchen can sell a home or keep the home from being sold.  Real Estate professionals know that kitchen and bathrooms sell homes, that's why most of the money in a renovation could be spend in those two spaces.  Throughout the years the kitchen designs have changed but what is IN today? … Open kitchen shelves are trendy, they are simple and give an open feeling to the kitchen.
2.  Water Colors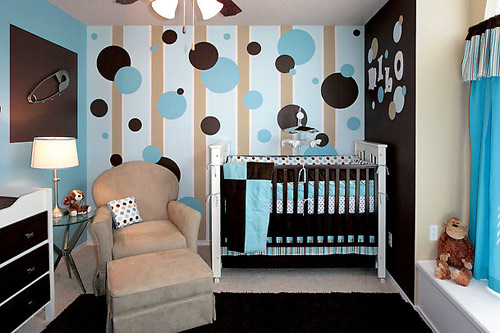 Water inspired colors is the trend now.  Home owners are using water inspired colors, mainly turquoise to accent spaces in different rooms.
3.  Concrete Accents
Concrete is the new look and it is already being used on floors and counter-tops.  But this versatile material is already also being used in more interesting and unexpected ways, including home accessories such as furniture.  This takes me back many years to a trip I took to Venezuela when Chavez had just being elected as the president in that country.  At that time I was interested in buying Real Estate in Isla Margarita and there were several home owners, who were maybe seeing what was coming, selling their properties.  One of the properties for sale that I visited was a little condo that was decorated with water color accents and a very Italian look.  One of the things that called my attention was that one of the bedrooms had two twin beds, and the base for each one of the bed was built in concrete.  Even though the design was beautiful, the room would always had to be used for two twin beds.
4.  Modern Bedrooms
Home owners are running with the "less is more" notion in the master bedroom.  Simple and neutral colors in the master as well as simple furniture is the trend.
5.  Light Textured Wood Floor or Wood Floor Imitation
In flooring, trends are moving toward lighter colors in wood or wood imitation.  The market is offering a wide variety of tile that looks like wood.  Light-hued woods, including natural tones and blond and whitewashed brighten interior spaces and hide imperfections more easily, which is perfect for families with children and pets.
Homes that are put on the market after they have been renovated using the decorating trends mentioned here, sell in a very short period of time.   Sellers are getting what they want for their homes if they are priced according to the renovations performed and they show attractive an inviting to buyers.